1) Coffee Review of my favourite coffee. My all time favourite coffee hails from the island of Sumatra and is appropriately named Sumatra Mandheling, which I purchase in bulk, (they actually do a French Press Grind) from Coffee AM. As my links are not working, here is the non linked URL: http://www.coffeeam.com/summan.html
Out of so many coffees, why is this my favourite? Taste of course. This coffee has a very bold, syrupy taste. It is a medium to dark roast and best of all it is low in acidity, which means I can enjoy more without upsetting my stomach. :)
My coffee in my Favourite mug....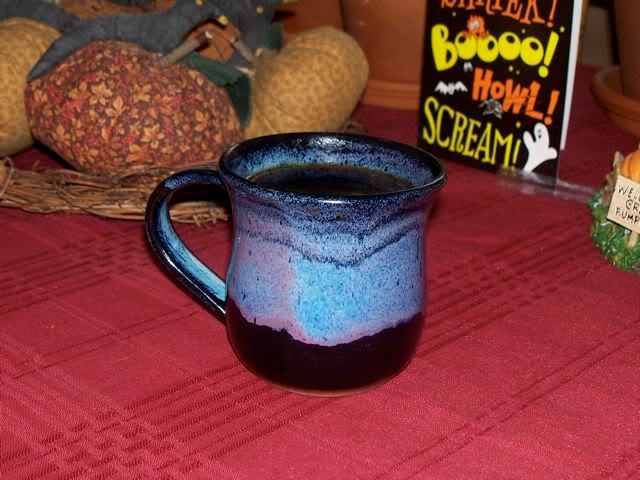 2) My favourite yarn and why. This is a tough question and I had to think long and hard and came to the conclusion that my all time favourite yarn is Dalgarn's Heilo, which can be purchased here: http://beaellisknitwear.com/daleyarns.html#heilo
This is a workhorse yarn for me. I have made numerous fair isle projects from this yarn throughout the years. The colours are amazing and the yarn knits up like a dream. Most importantly, the sweaters have survived all sorts of abuse three young boy, now teens can give them.
A picture of the most recent Heilo I used (sorry, I gifted away the final project but did not take a photo):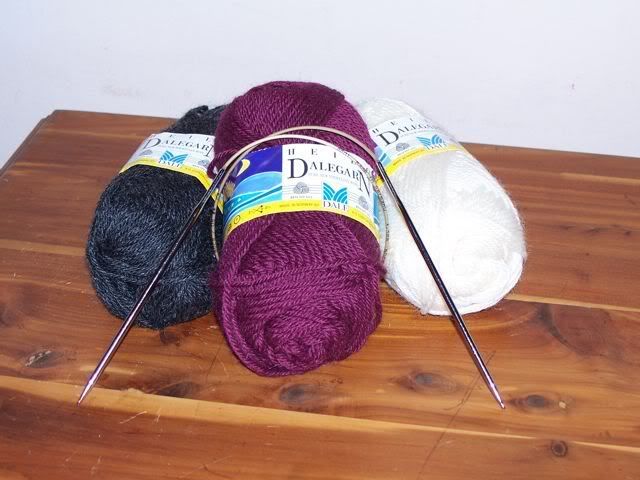 ...and my 3rd Lillehamar sweater a WIP of course. ;)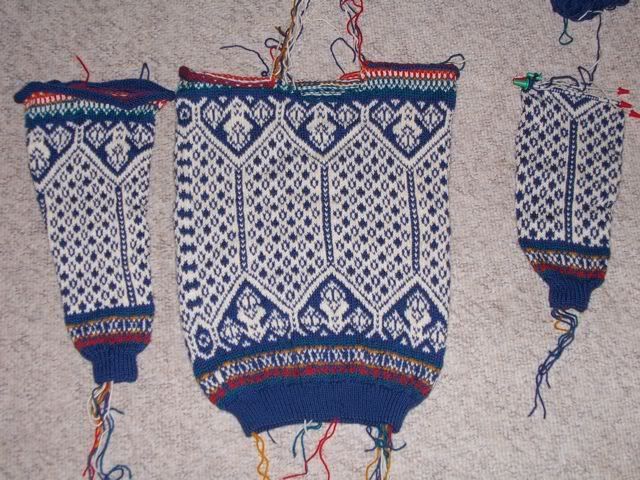 Back to knitting and consuming coffee. :)